The Recipe for Business Success is as follows: Take one part Vision… next..add  some Hustle and top it off with the most important ingredient of all…FUNDING! Mix the ingredients well and allow the mixture to rise, then BAKE IT! Now you will have the BREAD you need for the life you want!. Most people have the majority of the ingredients except for the most important one which is the funding or financing. The truth of the matter is that having a vision without financing is simply a Wish, a Dream, or a baseless Scheme!
Regardless of the stage or age, a business may be in, they will need financing whether it is to start up, expand, working capital. or to take the business to the next level. As the old saying goes.."It takes money to make money", but the real issue is… Where does one find that money? Finding the right source for financing one's vision and or dreams, is very important,  and usually is the difference between success and failure in any project.
We Can Help…if you are in the position to secure the necessary funding for your current or future business situation. It is advisable to engage multiple lending sources in order to get the best match for your financing needs.
Please contact us when you are ready to take the next step in your Search for the finding that will take your business to the next level and therefore allow you to live the life that you want and the life that you deserve. The 1st step on that journey starts here: http://bit.ly/36wSHXx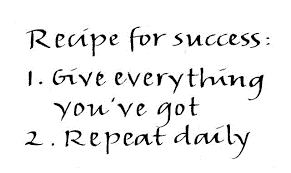 Ryan Myers is a business blog author and writer. He graduated from the University of California, Berkeley in 2009 with a degree in Political Science. His favorite topics to write about are blogging for small businesses and becoming an entrepreneur.